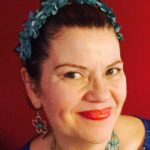 Laura Bertoncini, AP, DOM, is nationally board certified in Acupuncture and Oriental Medicine by NCCAOM. She uses Acupuncture, Traditional Chinese Medicine, Reiki Therapy, Holistic Medicine Nutritional Counseling and one-on-one patient care to treat health issues1 and restore homeostasis.
Services Offered at Dr. Laura's Acupuncture & Holistic Practice Center:
Circulatory Disorders




high blood pressure, high cholesterol, atherosclerosis, angina pectoris

Ear, Nose, & Throat Disorders




toothaches, earaches, sinusitis, rhinitis, laryngitis

Gastrointestinal Disorders




acid reflux, indigestion, constipation, diarrhea, ulcers, colitis, IBS

Gynecological Disorders




menstrual irregularity, endometriosis, PMS, infertility, fibroids, menopausal syndrome

Immune Disorders




chronic fatigue, fibromyalgia, lupus, MS

Musculoskeletal Disorders


tennis elbow, arthritis, fibromyalgia

Respiratory Disorders




colds and flu, bronchitis, asthma, allergies, emphysema

Psycho-Emotional & Neurological Disorders




depression, anxiety, insomnia, headache, migraine, trigeminal neuralgia, post-stroke paralysis, 

dizziness, tinnitus, addiction, erectile dysfunction (ED)

Urogenital Disorders




cystitis, prostatitis, impotence, prostatic hypertrophy, sexual dysfunction, stress incontinence
We Also Offer:
Acupuncture

Chinese Herbs

Face Lift (Non-Surgical)

Holistic Diet Protocol

Homeopathic Remedies

Hypnotherapy

Infertility Protocol

Organic Skin Care

Reiki

Supplements

Wellness Counseling

Weight Control Counseling

Chakras
Emotional Code Clearing
---
1 The World Health Organization (WHO) now recognizes the ability of Acupuncture to effectively treat over 100 common disorders including those listed and more.
---
Service Areas
Brooksville
Hudson
Tampa
Trinity